Hegen PCTO Basic Starter Kit PPSU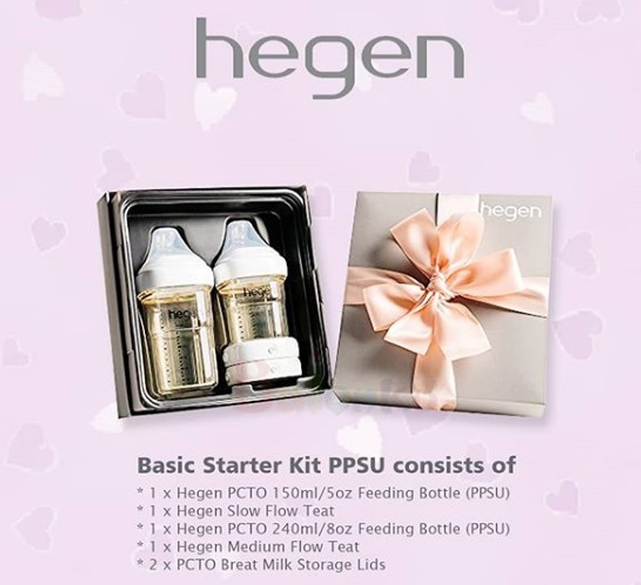 ress-to-Close, Twist-to-Open, PCTO™ innovation for hassle-free handling and avoiding spillage.
Built-in anti-colic air vent reduces unwanted air intake.
Secured closure protects precious nutrients from oxidation and keeps breastmilk fresh.
Interconnecting buttons for enhanced stability to avoid messiness, toppling and spillage.
Express, Store and Feed within a single container with interchangeable pump or adapters, feeding collars and storage lids.
Hassle-Free Cleaning: The smooth interior surface, wide bottle opening and minimal parts make cleaning exceptionally easy.